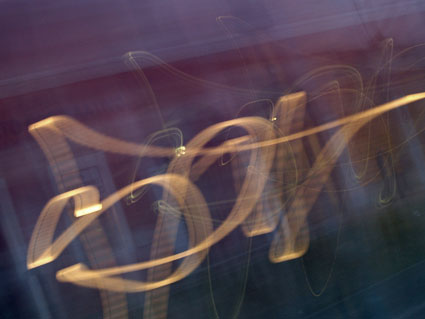 PHOTOGRAPHY

Any technique of expression has its own rules and its characteristics, but this does not signify that a means such as the camera - which originally had been realized to capture real images to be converted into records - cannot be used to evoke different dimensions.

A photo is an abstraction, if we consider, as it records only a little portion of the world around. The choice of the shot and a glance sensible to particulars already create a de-contestualization of a single, often secondary, element which is so subdued to the viewer's attention.

The camera, morover, also allows to surpass the boundaries of reality to create images which are nearer to paintings. in this case, tho objects become the colours squeezed on the palette that allow to paint on a virtual surface which is the air itself.

The temptation for a painter is great as the interacting colours are the pure and transparent ones of light that give birth to combinations and shadings very difficult to obtain mixing together the painting hues. My more informal photographiyc works are never the result of digital graphics elaborations. I only allow myself to modest corrections in tone and exposition to exhalt those elements which are not immediately perceptible, but nothing else. Nothing is added or eliminated, no special effect is used. It is an immediate relationship, what I look for, that helps me reveil the poetic dimension which is in real life, but which generally escapes our perceptions.